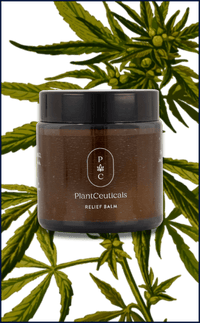 Pacifying and healing for inflammation, joint and muscle pain, skin irritation, sun damage, eczema, and psoriasis – can be used on the body and face. Young adults have found this balm very effective in treating acne and general outbreaks. Mothers have found it extremely beneficial for stings, bites, sunburn, and nappy rash. 
All plants used in our extracts are cultivated and extracted on our chemical-free farm using the principals of permaculture, biodiversity, and the beneficial elements of the naturally occurring environment.
MY DNA CHOICES. likes
All plants used in this formulation are grown on The Oaklands farm and extracted without the use of chemicals. Growing methods are inspired by the principals of permaculture and Korean natural farming, honouring biodiversity and the beneficial elements of the natural environment to enhance the medicinal values of the plants.
Use | Tips
This product can be applied whenever needed day or night it can also be used by children and young adults.
Ingredients
The Relief Balm is a specially formulated natural cream containing a Comfrey and Coconut Oil extract, Dimethyl Sulfoxide (DMSO), Arnica, Essential Oils, and Cannabis oil.
Storage
Store in a cool, dry, dark place.
Disclaimer
The Provider shall not be held liable for any medical claims brought by the User and all content on the Website, including but not limited to manufacturers' testimonials and/or product recommendations shall in no way be binding on the Provider. All statements made regarding the listed products have not been evaluated by the Medicines Control Council of South Africa or the Food and Drug Administration of the United States of America. These Products are not intended to diagnose, treat, cure, or prevent any disease and are not advertised, marketed, listed, and/or sold under said intention. All information presented on the Website should not be construed as promoting a substitute for, or alternative to, information from health care practitioners. The Provider takes no responsibility for the improper use of these Products, side effects, or incorrect dosages. The User recommends consulting with a qualified medical doctor or veterinarian when preparing a treatment plan for any and all diseases or ailments.