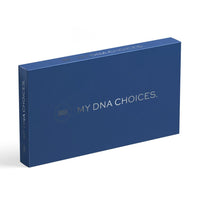 A nutritional analysis for
 p

ersonalized supplementation

This test contains quite a few other tests so actually works out to better value.

Over time, functional nutritional inadequacies can contribute to a variety of chronic health conditions. 

Imbalanced or insufficient nutrients affect a wide range of body functions, producing symptoms that negatively affect the quality of life and may play a causative role in chronic conditions. A structured broad-based nutritional analysis "such as an ION Profile" to evaluate underlying nutrient imbalances, provides clinical utility by supporting insight into the development of personalized treatments. An improved nutritional status can often enhance other therapies and help speed the resolution of complex chronic conditions.

This test is also ideal for establishing a baseline assessment ahead of clinical intervention with nutraceuticals as well as subsequent monitoring as needed.
Benefits | Features
The innovative ION test report is designed for facilitated interpretation and enhanced clinical utility:
Colourimetric quintile results reporting – allows clinicians to quickly see where patient results fall in relation to the tested population, while colour coding provides indications for potential areas of concern.
Analyte Pattern Analysis – organizes analyte results into categories associated with clinical/metabolic conditions; patterns of abnormalities can reinforce degree of significance indicated by a single measurement.
Supplement Recommendation Summary – personalized recommendations based on test results that may help to normalize nutrient-dependent metabolic functions.
Why use the ION Profile?
The ION Profile is a nutritional analysis that measures over 125 key nutrient biomarkers and ratios that can help identify nutritional shortfalls that may be a root cause of complex chronic conditions. The ION Profile evaluates organic acids, fat-soluble vitamins, Coenzyme Q10, homocysteine, oxidative stress markers, nutrient and toxic elements, fatty acids, and amino acids.
Nutritional analysis using the ION Profile allows for personalized treatment plans to improve nutritional status, which can enhance other treatments and increase the resolution of complex chronic conditions.
What does this test measure?
20 Amino acids
Homocysteine
Nutrient & toxic elements
Coenzyme Q10 plus vitamins profile
Lipid peroxides assay
DNA/oxidative stress markers
Vitamin D profile
Fatty acids profile
Organic Acids - BIG test (Organix Comprehensive)
Who should do this test?
Anyone with one or more of the following:
Mood Disorders
Depression
Anxiety
Fatigue
Digestive complaints
Chronic pain/Inflammatory conditions
Chronic Fatigue Syndrome
Musculoskeletal
Migraines
Cardiovascular risk
Weight issues/Dietary guidance
General health and sports fitness optimization
Multiple chemical sensitivities
Sample report
Sample required
Serum (blood draw) and urine
Processing time
Lab's name for test
ION Profiles - Blood & Urine